HOLISTIC DIVORCE & CUSTODY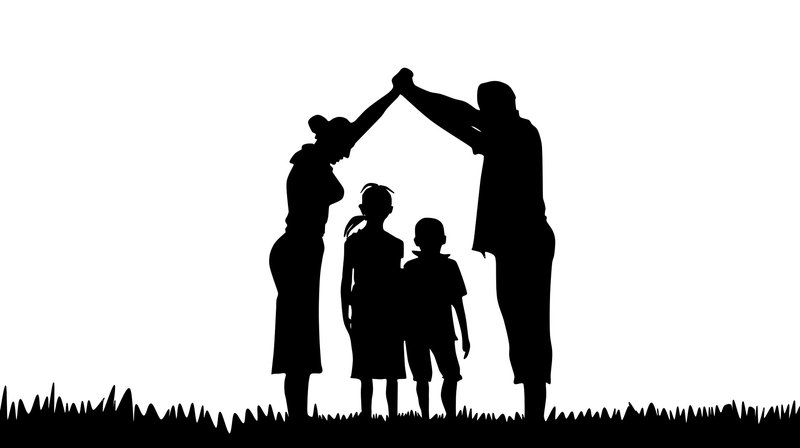 Holistic Divorce & Custody is a brand new unique, flat-fee option specifically designed for divorcing or never-married couples with children who have decided to split up but are committed to starting out their co-parenting relationship on strong footing. Holistic Divorce & Custody is for parents who believe they can amicably work out the terms of an agreement themselves, who would still like the guidance and assistance of an attorney in crafting a decree and custody plan, and who want to work together to make this transition as smooth as possible for their family.
For people who believe they are still a co-parenting team first and foremost, even if they aren't a "couple" anymore.
Traditionally, couples seeking to pursue a divorce together were often left to their own devices to figure out the rules, procedures, and legal language on their own. Otherwise, one or both parties would hire an attorney to represent them individually. Additionally, other divorce resolution services exist, including collaborative divorce (each party gets their own attorney and they try to resolve the matter amicably), mediation (parties meet with a mediator, usually a licensed family law attorney, to help them negotiate the terms of their agreement), and form completion services (parties pay someone - usually someone with paralegal experience who is improperly practicing without supervision from an attorney - to enter their information into some ready-made fill-in-the-blank legal documents).
Holistic Divorce & Custody is none of those things. We will not help you negotiate the terms of your agreement. We trust that you and your soon-to-be-ex have a mature and cooperative enough relationship to be able to decide those together or else you wouldn't be considering this service in the first place. Couples who do need help negotiating will be referred to a mediator. We will not provide either party legal advice about his or her individual rights in the case. We will not represent either party if the matter becomes contested and goes to court.
We will provide guidance and education, helping parents make sure they address everything that needs to be considered in their decree and custody plan. And we help parents plan beyond the decree - helping parents create and implement a plan to make this major transition as smooth as possible for all members of the family, helping parents plan for how to problem-solve together when issues arise, and providing referrals to community services and other supports as needed.
Kids don't have to be traumatized by their parents' divorce.
Studies have shown that it's not divorce that traumatizes children, but the constant stress and animosity they are exposed to when their parents can't get along. Children of divorced parents with a healthy and functional co-parenting relationship thrive just fine growing up with two houses. The goal of Holistic Divorce & Custody is to help families set themselves up for co-parenting success as much as possible and to minimize the trauma inflicted on children from stressful custody battles.
Holistic Divorce & Custody is not a good fit for all couples who are splitting up. As such, the first step for couples who think they might be interested in Holistic Divorce & Custody is to schedule an interview at no cost. The interview lasts approximately 30 minutes and is an opportunity for both Rachel and the couple to decide whether or not Holistic Divorce & Custody would be a good fit for them.
How does it work?
The parties will meet together with Rachel or a member of her team three to five times, in total. During the final meeting, the parties will go over the legal documents she custom crafted based on their agreement with a fine-tooth comb, picking out and addressing any forseeable ambiguities or errors to make sure the documents say what the parties want and mean for them to say.
Why can't we get individual legal advice?
In order to be able to work with both parents jointly, Rachel cannot advocate for either one over the other one. This includes giving individual advice that would benefit one party over the other. Anyone concerned that his or her individual rights and interests regarding custody or asset and debt division might not be adequately protected through this process should hire an attorney. Hiring an attorney does not mean the case has to be fought in court. You can hire individual attorneys and still amicably resolve your divorce.
How much does it cost?
The cost is a flat fee of $2,500.00, which must be paid in full before any work begins.
For more information, call 918-921-7987.
RACHEL L. FARRAR, ESQ.
Rachel Farrar is an attorney licensed to practice in the State of Oklahoma. She attended law school at the University of Tulsa. Her Bachelor's degree is in Human Development & Family Science. Prior to law school, Rachel worked as a social worker helping families overcome obstacles that were putting their children at risk and providing behavioral health rehabilitation services. She created her Holistic Divorce & Custody service to fill a need she saw for a certain subset of families that isn't currently met by our court system or the alternative dispute resolution options available.