Eric Quandt - Of Counsel Attorney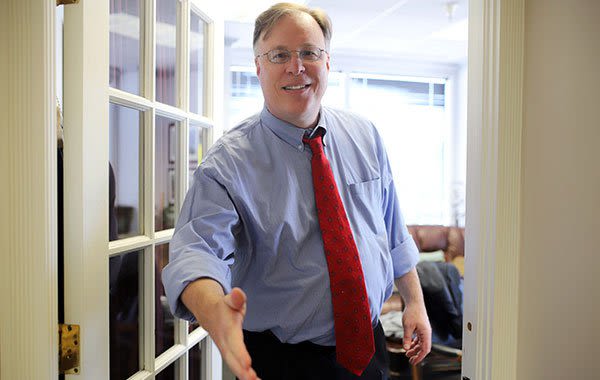 I was born in Milwaukee Wisconsin in 1963. I moved to Oklahoma in 1976 and have been a proud Oklahoman for the past 42 years. I attended the University of Wisconsin where I received a Bachelor of Arts in 1985. I returned to Tulsa University College of Law where I received my Juris Doctorate in 1988.
During Law School, I clerked for a Federal Magistrate as well as a few private law firms. In 1988, I was an associate attorney for a large Workers' Compensation law firm in Tulsa. In 1991, I established the Quandt Law Firm focusing entirely on Workers' Compensation and Personal Injury claims.
In 2008, Oklahoma Governor, Brad Henry, selected me to be a Workers' Compensation Judge. I was Tulsa's residing Judge and the Vice-Presiding Judge of the Workers' Compensation Court. In 2014, I returned to private practice focusing entirely on Workers' Comp claims. I am also an active mediator for the Workers' Compensation Court and Commission.
I knew at a very early age that I wanted to be a lawyer. I always viewed the legal system as an important equalizer between the "little guy" and large and powerful companies. There was no question that I wanted to represent the individual, NOT big business or insurance companies. Over the years, the insurance companies and Chamber of Commerce have attacked workers' right in America and I am proud to stand up and vigorously fight for the injured worker against those powerful interests.
I have been happily married to my wife, Angie for 27 years and we have one daughter, Makena. We are members of Faith United Methodist Church where I was a youth counselor.